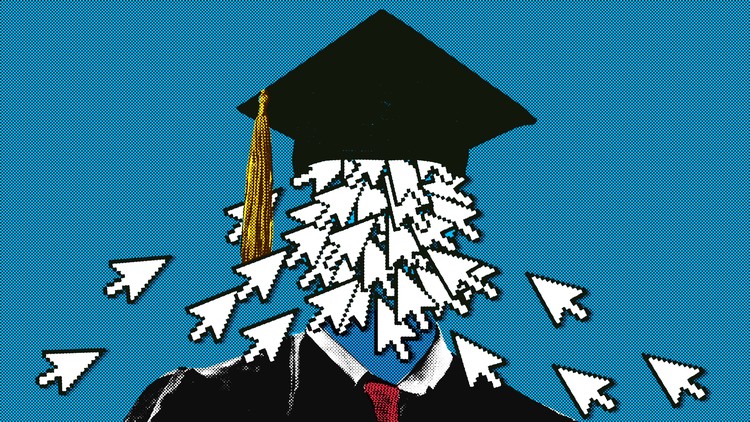 Democratizing The College Admissions Process Is Big Business
An often-marginalized topic in the pantheon of education storylines might just be the path high school students traverse to gain acceptance into institutions of higher education across the U.S. College Admission Statistics reports that 45,013,575 students applied for enrollment in the academic year 2021-2022, representing a 22% rebound from the previous year according to CNBC.
Increased competition for fewer spots in top universities is also playing a part in the growth of the tutorial market worldwide. The U.S. tutoring market is expected to reach $8.37 billion by 2025, with global numbers reaching $201.8 Billion by 2026. These projected numbers indicate a growing trend of students and professionals looking for services to improve college placement and career opportunities.
Despite the availability of simple online delivery platforms, such as video courses and digital downloads, some companies recognize the high value of personalized coaching methods, especially for those from underrepresented or underprivileged backgrounds.
John Koelliker, the co-founder of Leland, a marketplace for coaching, classes, and community, is driven to expand 1:1 coaching models with inclusivity in mind. Just awarded a $4 million seed round, Leland, with the support of Koelliker, is now rolling out new coaching categories to their platform with hundreds of coaches from various professional backgrounds, schools, price points, and experience levels.
Best Travel Insurance Companies
By partnering with early-stage and marketplace investors, including Contrary, FJ Labs, Peterson Ventures, Goodwater Capital, Next Play Ventures, and other supportive angel investments, Koelliker and his team are buying in on the expertise economy. The efforts of Leland are unlocking the human potential for both students and those seeking career advancement by using a combination of mentor-driven knowledge-sharing and personalized relationship building.
With a Stanford MBA under his belt and former project manager positions at LinkedIn and Uber, Koelliker is well equipped to lead the next stage of Leland's journey. As he enters the interview, he enthusiastically sums up the potential of Leland's growth. "Imagine an Airbnb for professional mentors," he says.
John Koelliker: Getting into top schools and companies has never been more competitive. Harvard's acceptance rate fell to 3.19% and Google receives over 3 million job applications every year. Of course, Harvard and Google aren't the only good options, but they illustrate how competitive the market is.
Those who can afford it turn to help—often paying $15-20k+ for expensive admissions consultants or career bootcamps to increase their chances of breaking in. It's still hard for them to find the right coach because there isn't a central platform to compare options, read real reviews, or ensure their consultant isn't a bad actor, but at least they have some form of help.
Those who can't afford this prohibitively expensive option apply to schools and jobs alone or lean on limited (and often erroneous) advice from friends and family. High school college counselors aren't much help either, especially with student-to-college counselor ratios of 750:1.
In digging deeper, I discovered a few important things: 1. coaching prices are high today because coaching firms take 70-80% of what they charge customers, 2. experts are willing to offer services for less, but it's hard to find them today, 3. the market is much larger than expected, and could be 10 times bigger if it were made more accessible to the average person.
Koelliker: It leads to the wealthiest students getting into the best schools (e.g., 38 of the best schools admit more from the top 1% than the bottom 60%). Top schools have stronger alumni networks and better career opportunities, which leads to their graduates landing the best jobs out of college. Those without the resources to get help on applications go to less competitive schools with weaker alumni networks and fewer career opportunities. The opportunity gap perpetually widens.
It's hard to know who to blame in this situation. I don't blame people with resources for paying to get help—it's a super important step. But I feel for those who don't have the resources to pay. I also worry that by dropping standardized tests, schools are only going to put more weight on the essays and other lengthy parts of the application, which are much easier to complete with the help of a professional.
Koelliker: Leland operates as a true marketplace—like Airbnb—where customers can browse coaches from various price points, school specialties, professional experiences, racial identities, sexual orientations, and geographies. Once they find a coach who fits their budget, background, and goals, customers set up free intro calls with coaches and book time through the platform, from which Leland only takes a 10% to 20% fee.
All coaches on Leland are vetted carefully and are given training and resources to deliver a high-quality coaching experience. Customers are encouraged to leave reviews on coaches, making it easier for future customers to find the right fit. Leland also has a free community, free content, and free events with coaches that customers can leverage to pursue their goals.
Koelliker: I've spent my entire career building marketplaces that connect people to people—Uber, LinkedIn, and Curated (eCommerce marketplace). This taught me how to kickstart the supply and demand flywheel and build features and processes that foster quality human interaction at scale.
As a side hustle, I built a successful coaching business helping people get into top MBA programs. I ran that for three years. After that, I experimented with 1:1 coaching, larger scale cohort-based courses, small group classes, and written content. This small business enabled me to test many early hypotheses about Leland before launching.
Koelliker: Admissions coaching is estimated by experts to be at least $10 billion globally. This market is very opaque and difficult to size, especially because people don't like talking about how much they spend on admissions help. However, it's likely a function of the $16 billion online tutoring industry, the $10 billion test preparation market, and other untracked data on graduate and international admissions coaching.
ADMISSION INTO THE UNIVERSITY
Due to the dynamic developments in the public health situation in the light of Covid-19, there is no final decision yet as to whether an admission test will be administered for intake year 2022-2023. Performance in the admission test and high school grades are the main components in obtaining the UP admission grade (UPG). In the absence of a college admission test, a composite of the final grades in Grades 8, 9, 10 and 11 shall be the basis to determine the UPG. Specific degree programs may request for additional requirements to qualify for admission if deemed necessary. To implement the policy of democratic access, UP also considers socioeconomic and geographic factors in its admission process. (https://upcollegeadmissions.up.edu.ph)
A. UP College Admissions – Choice of Campus and Degree Program
SELECTION for a Campus
SELECTION for a Degree Program
Appeals
If your application to any of your campus choices is not successful, you may appeal for admission to a degree program in another UP campus if your admission score is within the campus' cut-off grade, and the program has available slots.
B. THE ISKOLAR NG BAYAN PROGRAM
If you are a Filipino public high school graduate in the Top Ten of your graduating class, you may apply for freshman automatic admission for SY 2022-2023, as provided by the Iskolar ng Bayan Law of 2014. The law also requires that you comply with other admission requirements of the university and enroll in a UP Campus that is in the same region as your high school.
C. INTERNATIONAL QUALIFICATIONS
Foreign OR Filipino applicants who have graduated or are graduating from a secondary school abroad (i.e. international applicant) and have not enrolled in college before SY 2022-2023 may be admitted as freshmen by automatic admission, provided they meet other admission requirements, including qualifications for college admission by national or international foreign-administered examinations. For details please see the information below and visit https://upcollegeadmissions.up.edu.ph.
D. TRANSFER ADMISSIONS (NOT FOR FRESHMEN)
Students from other universities may apply for transfer to a UP campus after earning 33 academic units in another school with a weighted average of 2.00 or better on the UP marking system. Information regarding transfer procedures to UP may be obtained from the Office of the University Registrar of the respective UP campuses.
To minimize exposure to the coronavirus, all forms shall be submitted online. Applicants shall accomplish Form 1 (Personal Data Sheet) and Form 2B (High School Record) electronically and upload their photo and electronic signature. Some questions in the PDS will be used for research and have no bearing in the evaluation for admission. However, we encourage applicants to fill out information as completely as they can to enable the University to conduct better analyses of data. High Schools shall be requested to (i) log on to the School Profile link to accomplish Form 2A (High School Profile) to inform and/or update the university on the most recent school information relevant to the application, and (ii) submit to UP a certified copy of the applicant's Student Permanent Record/Form137/SF10, signed by the authorized school representative and enclosed in a sealed envelope.
APPLICATION FOR ADMISSIONS FOR AY 2022-2023
I. MINIMUM APPLICATION REQUIREMENTS
DATES TO REMEMBER
CHECKLIST OF REQUIRED DOCUMENTS
In filing your application, please prepare the following documents that you are required to submit together with your application. Upon completing Form 1 in the Online Portal and clicking on 'Save Draft', a request will be sent to your high school to provide you with a copy of your school record either in digital or hardcopy. A copy will also be provided to UP by your high school. You are encouraged to follow up this request to expedite your application. Upon receipt, use this document as reference in filling out Form 2B in the same portal.
II. HOW TO APPLY
STEP 1. Fill out application Form. Online application will be open by October 25, 2021. (Manual application will only be available in selected regional areas.
DO NOT FORGET YOUR E-MAIL ADDRESS AND PASSWORD.
STEP 2. The Online portal shall automatically forward a request to your high school principal/school head to fill out Form 2A (High School Profile).
STEP 3. FOR NON-FILIPINO APPLICANTS ONLY: Pay the Application fee.
MODES OF PAYMENT: The application fee may be paid through any of the following:
STEP 4. Check if the completed Forms 1 and 2B are uploaded in the Online Portal.
Visit https://upcollegeadmissions.up.edu.ph regularly for announcements and updates regarding your application for admission.
Please check with your school if a copy of your school record (sealed in an envelope with wet signature on flap) has been sent to UP. Non-submission will render your application incomplete.
III. APPLICATION RESULTS
Check the UP website https://upcollegeadmissions.up.edu.ph for announcements on the application results. You will need the same email account that you used for application to view your application results. If you qualify for admission to UP, register according to the instructions provided by the college or unit to which you have been accepted.
Resources:
https://www.forbes.com/sites/rodberger/2022/05/23/democratizing-the-college-admissions-process-is-big-business/?sh=1abf450569c9
https://www.theatlantic.com/ideas/archive/2022/03/change-college-acceptance-application-process/627581/
https://time.com/charter/6164408/what-college-rejections-can-mean/
https://upadmissionsonline.up.edu.ph/