How to do Professional Development
Here are some suggestions of ways to build your professional capability easily. Some involve an investment, but many don't. You'll be sure to find something in the list you can implement tomorrow to start gaining new skills.
1. Journalling
Mind-map your goals. Doodle your thoughts about your career. Let it all out on to paper, then close the notebook and let your subconscious work on how you are going to achieve the changes you've thought about.
2. Feedback
3. Networking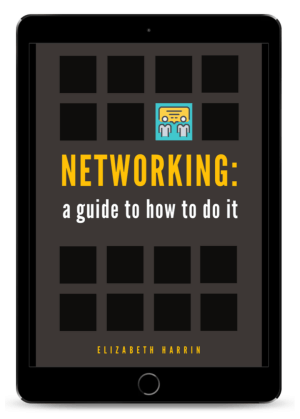 4. Doing Your Job Better
5. Get Certified
Getting a professional certification can help your career — studies like the PMI Project Management Salary Survey (2020) show that certification is directly linked to earning more money and it certainly can't hurt your employment prospects.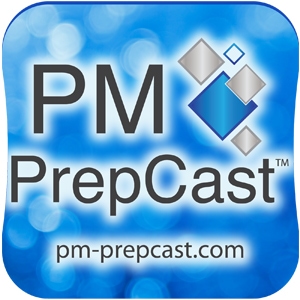 6. Attend a Conference
Being surrounded by so much positive energy and so many amazing speakers is a great opportunity for me and it always leaves me feeling so happy about the line of work I have chosen. And I learn something new every time.
7. Join A Community
A community of interest can take many forms, from your professional community of project managers at work, perhaps organized by your PMO, an online community or an industry group or professional body that you are part of — one that has regular meet ups.
8. Reflect
9. Read
10. Get a Mentor
This is probably the hardest thing to do on this list because it involves effort in selecting someone, paying for their time (if they aren't part of an in-company mentoring program) and then spending time working with them.
You can develop incredibly with the support of a mentor. If you feel this would benefit you in taking your work to the next level, go for it. You'll quickly find out how it can benefit you, and it will be worth making the investment in your career.
11. Mentor Someone Else
It's fantastic to be mentored but mentoring someone else will give you a totally different experience. It's a good way to build your leadership skills and to make new connections.
Mentoring is simply supporting someone else through their career journey, and you can learn from them at the same time, as well as developing your own skills in listening, teaching and coaching.
12. Take a Secondment
Ask your manager to give you time away from your day job to do something else. This could be a secondment to a big project, a period of time for study or a shift to another department for 6 months.
13. Do Some Training
There are plenty of courses that don't lead to qualifications. These are worth looking at for professional development as well, especially those around soft skills and leadership.
However, in my experience it doesn't much matter what the training is. Getting time away from the office to focus purely on learning something new or developing deeper expertise in an existing skill will help you return to work feeling refreshed.
14. Book an Appraisal
You don't have to wait until the end of the year to review your progress with your manager. If you want time with them to talk about your objectives and professional development, book it.
Many managers aren't that great at managing. Manage up. It's OK, they might be grateful and if they are trying to do management well then they'll appreciate the fact you are making it easy for them.
15. Find a Buddy
I have someone at work whom I turn to with questions. Recently I asked her how she dealt with project issues in our project management software. She doesn't know she's my buddy (she might now if she's reading this) but we've got the kind of relationship where we can bounce ideas off each other.
She asks me for tips, I ask her. We don't meet up that regularly but when we do it always ends up in sharing good advice, strategies for dealing with particularly tricky situations and I respect her opinion.
Why is Professional Development Important?
If you want to show your manager that you are ready to take on more responsibility at work, lead a bigger team or more complex projects, then you need to demonstrating that you have the skills to do it.
No one is born brilliant at their job — the most successful people in your office will have worked at their skills for some time. So if you want to be like them, you need to work at your skills too.
The truth is, many people aren't investing in their career development. They are coasting. And probably doing a pretty good job, but they are either happy at the level where they are currently performing or they aren't bothered about professional growth.
That's great for you, because it means anything you do to boost your skills is actively taking ownership of your career. You're more likely to get your goals and the job you want, because you're going for it.
Even if you aren't interested in a "bigger" job (which is going to come with more stress and possibly more hours at work), career development gives you massive confidence to do what you do well.
Professional Development for Maintaining Credentials
PMI requires credential holders to undertake professional development regularly (normally over a 3-year cycle). There are similar requirements from IPMA organizations, as well as related professions like business analysis.
Source:
https://rebelsguidetopm.com/15-easy-to-do-types-of-professional-development/
https://gentwenty.com/areas-of-professional-development/
https://www.umassglobal.edu/news-and-events/blog/in-demand-professional-development-opportunities